All members of the Adelphi community are welcome to come on Thursday, January 19, to join Adelphi in this national movement to shed light on the values of inclusion, participation and compassion.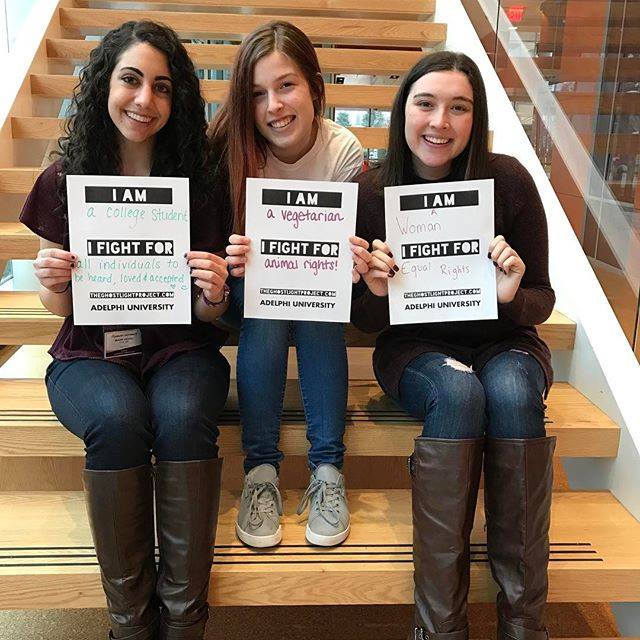 In theater, the ghost light is the one light left on when everyone has left. It stands for safety, illumination in darkness, even warding off spirits, and now is a symbol for a nationwide movement: the Ghostlight Project, which Adelphi University has joined.
On Thursday, January 19, 2017, at 5:30 p.m., in each time zone across the country, people will gather outside of theaters to shed light on the values of inclusion, participation and compassion.    
The event at Adelphi will take place at the Performing Arts Center (AUPAC) and is open to all students, alumni, faculty, staff and community members.
Everyone who comes will have the opportunity to fill in and hold up signs that read: "I am …. I am fighting for …."
The Adelphi event is spearheaded by Margaret Lally '82, associate professor of theater, in collaboration with AUPAC and faculty, students, alumni, administrators and staff from across the University.
"This is a continuation of an ongoing movement for equality and justice," Lally said. "I hope everyone can join us for this collective demonstration of our commitment to supporting people of all backgrounds."
The free, family-friendly event will take about half an hour. Children are welcome to attend, as are people of all ages. Learn more about The Ghostlight Project nationwide here.
Adelphi participants are asked to come to the AUPAC between 5:00 p.m. and 5:15 p.m. to sign posters.
»Download your own poster to print
#GhostlightAdelphi #GhostlightProject
---
For further information, please contact:
Todd Wilson
Strategic Communications Director 
p – 516.237.8634
e – twilson@adelphi.edu