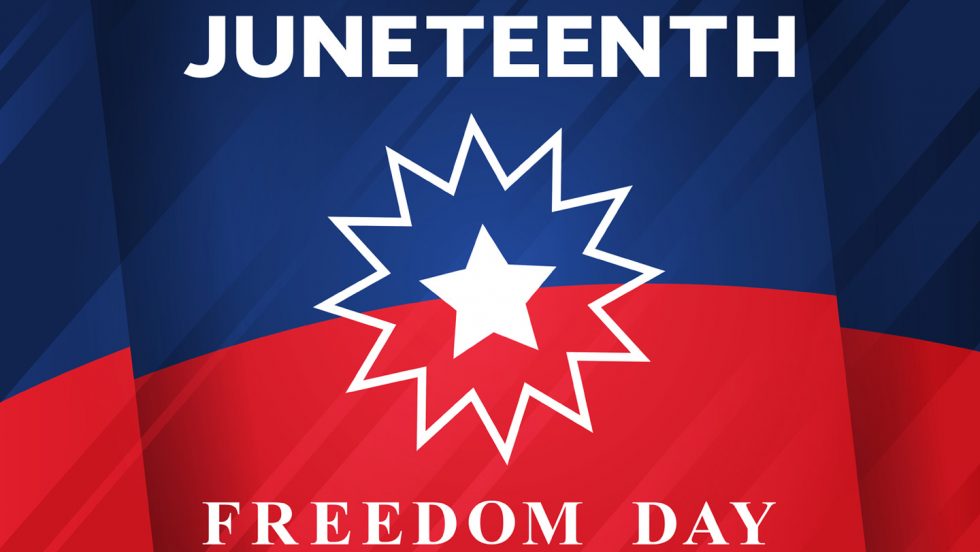 Juneteenth, also known as Freedom Day, is a holiday commemorating when, on June 19, 1865, Union soldiers arrived in Galveston, Texas, with the news that President Abraham Lincoln had signed the Emancipation Proclamation, thus abolishing slavery in the United States. Formerly enslaved people celebrated, and the day has been recognized in much of the United States since then.
Juneteenth gained prominence in 2020 when the death of George Floyd and the Black Lives Matter protests drew attention to the Black experience and the need to recognize major events in Black history. Currently, 47 states, including New York, and the District of Columbia officially observe Juneteenth, though Texas was the first to make it a state holiday in 1980.
Last year, Adelphi recognized Juneteenth and will do so again this year, on Friday, June 18.
Jacqueline Jones LaMon, JD, vice president of diversity, equity and inclusion, shared her thoughts about the significance of observing Juneteenth.
"As members of this privileged and learned community, I encourage you to think critically about the concept of freedom," she said. "Imagine living a life of enslavement, violence and total disempowerment, then not being informed of your legal freedom for two and a half years. Juneteenth is a recognition of knowledge—of knowing your truth, of standing in your power, of being aware of the reality of your circumstances and the sanctity of time. Today, for some, it is a day of celebration, but it is also a day of reckoning and facing hard facts about the underside of our nation's history. This commemoration should have taken place on January 1, 1863, along with President Lincoln's signing of the Emancipation Proclamation; however, the truest and most noble celebration would have been to be a country without a history of enslavement at all, without any need to celebrate the righting of a wrong."
We invite all members of our community to learn more about this day. Below are some resources to get you started:
"Trending: Juneteenth,"

 

post from the Library of Congress blog
"The History and Meaning of Juneteenth,"

 

from The Daily podcast,

 

The New York Times
"How We Juneteenth,"

 

post from

 

The New York Times
"Juneteenth: Fact Sheet,"

 

post from Congressional Research Service
"Juneteenth: Our Other Independence Day,"

 

from

 

Smithsonian Magazine
"National Archives Safeguards Original 'Juneteenth' General Order,"

 

post from

 

National Archives News
"What Is Juneteenth?" African American History blog,

 

post from

 

The African Americans: Many Rivers to Cross
"Juneteenth and General Order No. 3,"

 

post from Galveston Historical Foundation
"Juneteenth Celebration: A Local Legacy,"

 

post from

 

America's Story From America's Library
"So You Want to Learn About Juneteenth?"

 

post from

 

The New York Times
"The Historical Legacy of Juneteenth,"

 

post from National Museum of African American History & Culture
"Honoring Juneteenth Through Art in Galveston,"

 

post from

 

The New York Times