Go local on Small Business Saturday with these alumni-run businesses!
President Obama once stated that "small businesses are the backbone of our economy and the cornerstones of our nation's promise" and that "through events such as Small Business Saturday, we keep our local economies strong."
Small Business Saturday has gained ground and become a day set aside to shop locally for the holidays as opposed to patronizing national chains and big-box retailers on Black Friday or e-commerce sites on Cyber Monday.
However, savvy small business owners know to go beyond brick and mortar by utilizing digital tools. Thomas W. Shinick '82, M.B.A. '92, an entrepreneurship and marketing expert and an adjunct professor at Adelphi University's Robert B. Willumstad School of Business, told Newsday that entrepreneurs can create a website, use social media, send promotional emails, sell on Amazon and advertise through Google Ads to grow their businesses. "They can compete, and they should compete, head-to-head with the same tactics as big-box stores and large companies," Shinick said.
Many of Adelphi's alumni can be found running small businesses. Here's a sample of a few you can connect with online and in person. We encourage you to support your fellow Panthers and buy local this holiday season and beyond.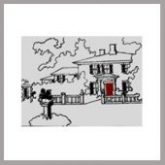 Richard Boyle '54
Earl Grey Bed and Breakfast
Salisbury, Connecticut
Earlgreybandb.com
Richard Boyle '54 traveled the world and studied fine art. He quite literally wrote the book on American Impressionism, and now he's making impressions running the beautiful Earl Grey Bed and Breakfast with his wife, Patricia. Earl Grey Bed and Breakfast earns praise from its guests for its tranquility, tasteful décor and welcoming hosts. Their website notes that the historic Chittenden House promises old specimen trees and delightful gardens along with a breakfast not soon forgotten.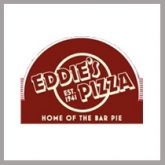 Joseph DiVittorio, M.B.A. '87
Eddie's Pizza
New Hyde Park, New York
eddiespizzany.com
Some things never change, and that includes the thin-crust bar pies that Eddie's Pizza is known for. DiVittorio's family has owned the famous location since the mid 1980s, and in 1990, Joe DiVittorio left the accounting field to join the pizzeria full time, taking his business expertise with him. Eddie's Pizza now operates a pizza truck and has shipped pies as far as China and Hawaii.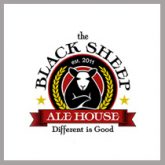 Vincent Minutella '97
The Black Sheep Ale House
Mineola, New York
blacksheepalehouse.com
The Black Sheep Ale House, owned by Vincent Minutella '97, features 25 beers on tap as well as more than 60 bottled options. Minutella took over this local establishment in 2010, and the name is a testament to standing out from the crowd, as well as his Irish ancestry that includes sheep herders. The Black Sheep Ale House pays its support forward by supporting quality local brewers.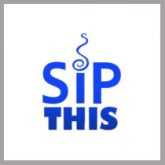 Stephanie Pontillo '08
Sip This
Valley Stream, New York
sipthisny.com
"We'll put a smile on your mug." That's the slogan chosen by Stephanie Pontillo '08, for her cozy coffee shop, Sip This. Pontillo opened the coffee shop with her long-term friend, Dave Sabatino, after much time, consideration, a business degree and a desire to create a warm and welcoming atmosphere in downtown Valley Stream. Sip This opened in 2011 and has been serving coffee drinks and treats to the community ever since.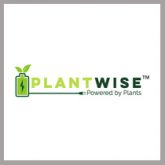 Pamela Kambanis '12
Plant Wise
Dix Hills, New York
Plantwise.co
Eating vegan isn't easy for everybody. However, it's the modest goal of Pamela Kambanis '12, co-founder of Plant Wise, to get people eating at least one vegan meal per day. Plant Wise provides an array of healthy options like wraps, smoothies, salads and more, to show that you don't need animal products to make delicious food.
---
For further information, please contact:
Todd Wilson
Strategic Communications Director 
p – 516.237.8634
e – twilson@adelphi.edu