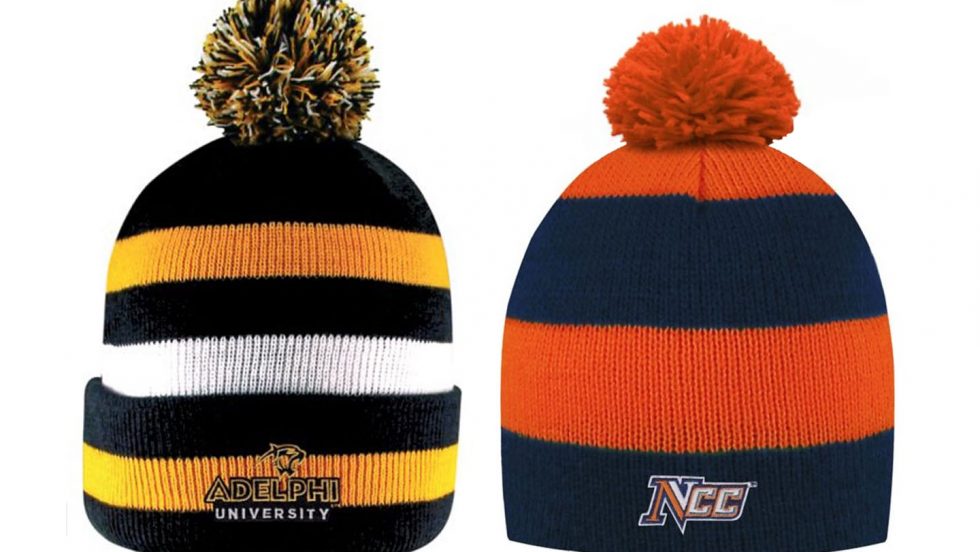 Fall 2021 marked the launch of an exciting new initiative, the Nassau-Adelphi Gateway program. The distinctive partnership provides a best-of-both-worlds choice for Nassau Community College (NCC) students. While earning their associate degrees at NCC, they are able to take advantage of the four-year cocurricular Adelphi experience—living and dining on campus, participating in clubs and recreation, and being part of the Adelphi community outside the classroom—with a streamlined transfer pathway for completing their bachelor's degrees at Adelphi.

This August, Adelphi welcomed the first cohort of 27 Nassau-Adelphi Gateway students.
An Introduction to Campus Life
"We want the students to experience what life is like as an Adelphi student, so they're spread throughout the residence halls," explained Anna Zinko, assistant dean for Students and Community Engagement. "But we're also trying to create a tailored experience, thinking about their specific needs and interests, to make sure they really feel at home."
As part of that tailoring, all the students in the program gathered for an official orientation on August 26, the day before Adelphi's Welcome Weekend. Adelphi Vice President for Student Affairs R. Sentwali Bakari, PhD, welcomed the group and introduced them to some of the key partners in the program. Nassau-Adelphi Gateway students have access to the full array of career services, and they met Thomas Ward Jr. '93, assistant vice president for career development and strategic partnerships, Center for Career and Professional Development. They also met with peer assistant leaders who serve as mentors for all first-year students and with Adelphi students who were able to give them a sense of what they can take advantage of in the year to come.
Every Nassau-Adelphi Gateway student was also assigned a mentor in the Division of Student Affairs. The mentors check in regularly to see how the students are adjusting and make sure they are able to easily navigate campus—and to generally offer support.
A Pilot Program Off to an Exciting Start
While the program is in its early days, surveys from Nassau-Adelphi Gateway students are overwhelmingly positive so far. From the Nassau-Adelphi shuttle service to the meals in the dining halls, "Across the board, the students are really enthusiastic," said Zinko.
Khalil Poteat, a first-year Nassau-Adelphi Gateway student, was drawn to the program for its accessibility to Nassau and the opportunity to have, he said, "the college experience while also staying closer to home." His first semester is proving to be everything he hoped for. "It is very enjoyable to be on campus and mingle with a variety of students and people, as it's very diverse here. Overall, the experience is once in a lifetime, and the atmosphere is uplifting," he said.
Adelphi undergraduates have an equally positive view of the program. "The Student Government Association is really excited about this partnership with Nassau Community College," said Maria Paradiso, a junior and the current SGA president. "We believe it's another great opportunity to build community, as NCC students are not only living in residence halls but also joining student clubs and organizations. We believe it adds a lot of value to Adelphi's community to have NCC students on campus."
A Future of Opportunities Together
This pilot year is hopefully just the start of opportunities to come, explained Zinko. "We're interested in growing the program and finding other ways to connect with the general student population at NCC. It's great for our students to interact with other students in the area, and we're excited to show NCC students what Adelphi has to offer."
See more about the Nassau-Adelphi Gateway program.