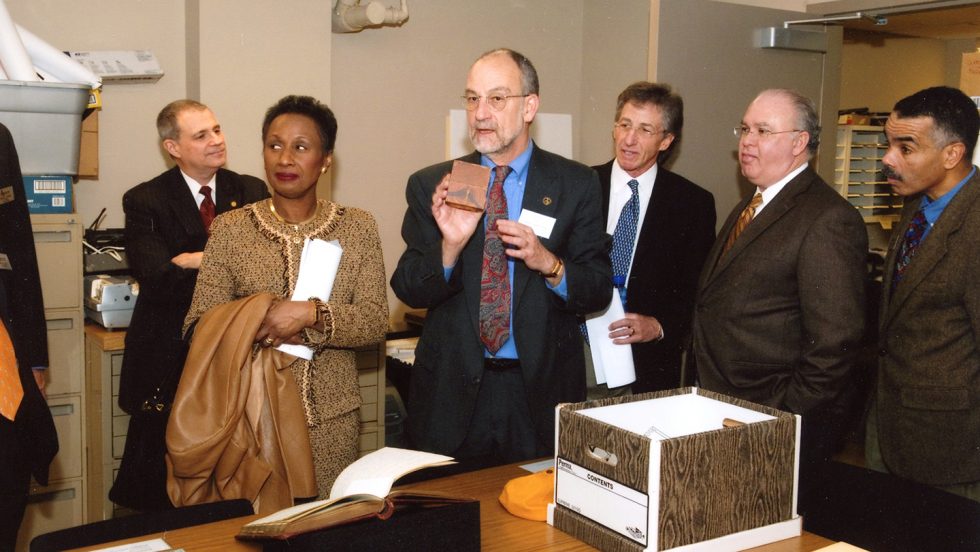 Eugene Neely, former dean of libraries and a full-time professor in University Archives and Special Collections, passed away earlier this year.
Neely received his bachelor's degree from Davidson College in North Carolina, his MS in Library Science from The University of North Carolina at Chapel Hill, and his Certificate in Advanced Librarianship from Columbia University. He was an active member of several professional associations, including the Society of American Archivists and the Archivists Roundtable of Metropolitan New York Inc., and was on the board of directors of The Friends of Cedarmere Inc., the Roslyn Harbor home of newspaper editor, poet and civic leader William Cullen Bryant.
Elayne Gardstein, senior adjunct professor in University Libraries, wrote about his significant contributions to Adelphi:
As Dean of Libraries: 1986–2001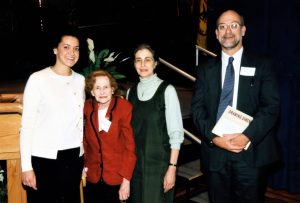 Gene Neely can be remembered as the man who steered University Libraries into the 21st century. Under his leadership, Adelphi adopted one of the early online catalogs—ALICAT. Gene believed in the advancement of technology as a means of improving information literacy—an innovative concept at the time. Expansion of instructional resources for students and faculty was key to his leadership. While respecting the architectural importance of Neutra's Swirbul Library, he advocated physical improvements for computer labs, group study space and offices.
In 1996, Gene was awarded an access grant from the National Endowment for the Humanities for the library's William Hone Collection; this cataloged material became a resource for journalism students. Upon his retirement as dean, Gene thanked Adelphi students and wrote in the library newsletter, "After all, students are what we are here for!"
As University Archivist: 2002–2013
Following a sabbatical from 2001–2002, Gene returned to Adelphi as University archivist in the fall of 2002. University Archives and Special Collections (UASC) became a combined department under his leadership. Gene was involved in the planning and move of UASC to a dedicated facility in the lower level of Residence Hall A (then called New Hall).
Among the contributions Gene made to UASC were initial classification of diverse archival materials, advocacy for collection care and security, assistance to researchers at all levels, instructional classes, commitment to an internet presence and a major exhibition of the Robert R. McMillan Panama Canal Collection.
Inspired by the University's history, he was a constant source of information for UASC's best customer, then-president Robert Scott, PhD. In her acknowledgments to A History of Adelphi University, Professor Jennifer Fleischner, PhD, wrote, "Eugene T. Neely, University archivist and special collections librarian, generously shared with me his encyclopedic knowledge of Adelphi's history even while he was packing up for his retirement." Gene always showed concern for his student workers, library school interns, staff and colleagues.