Apply to be a commuter assistant!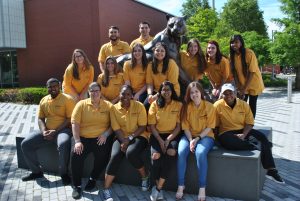 Are you a commuter student? Want to help incoming first-year commuting students get acclimated to Adelphi University? Want to plan events for the commuter student population? Want to work with a team of energetic and fun peers? Apply to be a Commuter Assistant!
Application goes live on January 23. All applications are due by March 1 at 4:30 p.m. No late applications will be accepted. Visit the application form for requirements to be considered.
Pay is a $500 stipend per semester.