We at the Adelphi University School of Social Work are deeply grateful for our newly promoted senior adjunct faculty—and the contribution they make to our school.

Gwen Butler, LCSW CST, is an AASECT (American Association of Sexuality Educators, Counselors and Therapists)-certified sex therapist, educator and author specializing in individual, couples and group counseling. With a private practice on Long Island in New York, Butler offers a permission-based, strength-based, spiritual-based and complete-health approach to discovering the next level of sexual healing, growth and potential. She is passionate about the mental and sexual health of all vagina owners, identified as "woman" or not, of all backgrounds, orientations and faiths, and their partners who share intimately and genuinely with them. Butler offers the healing and guidance that can only come from the empowerment of personal process and personal touch. The author of the book Indulge: 25 Indulgences to Unlock your Sensual Self, Explore Your Erotic Nature (Pipe, 2018), she recently had four articles published in Newsweek: "Micro-cheating is more common than you think," "These are the three most common sex issues I see," "I help polyamorous couples with relationship problems" and "I'm a sex therapist, I know how to spot toxic relationships." (These articles are available online.) She is a senior adjunct faculty member in the Adelphi University School of Social Work, where she has been instructing for the last 10 years. She is also a counselor in the University's Student Counseling Center.
Maria Elisa Cuadra Fernandez, PhD/ABD, LCSW-R, ACSW, CASAC, CPP, ICPS, ICADC, is the executive director/CEO of COPAY Inc., a fully bilingual (English/Spanish), contemporary, professional chemical dependency treatment facility and human services, psychotherapy and youth leadership agency on the North Shore of Long Island. COPAY is a New York state FIVE Star Agency of Excellence. Fernandez, who has extensive experience as a leader, advocate, public speaker and liaison, works with area elected officials, leaders and funders. In addition, she is a systems expert, communicator, relationship builder and day-to-day manager who supervises a large team of interdisciplinary professionals. As a clinician, she has experiences working with children and adults with special needs and challenges. She provides extensive and direct clinical services, including individual, family and group therapy, and supervises the clinical staff. She oversees all treatment assessments, diagnostic work, initial intervention plans, subsequent intervention plans and utilization reviews of services provided, as well as leadership development and prevention services for low-income families.
Dr. Fernandez teaches as an adjunct faculty member at Adelphi University and Fordham University, and developed and taught a graduate course in Spanish-language communication for human services professionals.  Additionally, she serves as a clinical field instructor to graduate social students from Adelphi, Fordham, Columbia University, Hunter College, Long Island University, Mercy College, New York University and Stony Brook University. She is also a bilingual social welfare consultant who assists government, educators and the private sector in the development of organizations, policies and services that better serve growing and transitioning populations and those with special needs. She also provides training and clinical supervision for the treatment of addictions.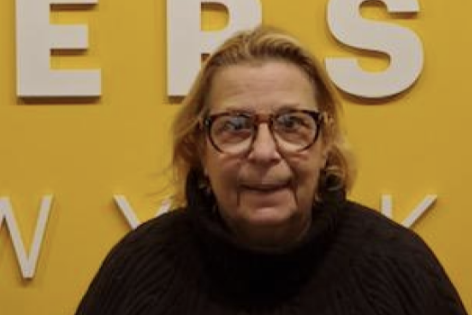 Sharon Goldberg earned a Bachelor of Social Work at Salem State College (now University) and a master's degree at New York University. She worked in foster care and adoption for more than 15 years as a social worker, supervisor, program director and department director. She ended her foster care career as director of the Admission Center and Home Finding Unit. She was responsible for oversight of more than 500 foster parents. She then managed a crisis-oriented Preventive Service Program for truant teenagers through Queens County Family Court in New York City. She was responsible for more than 50 staff and 500 youths and families. In 2016, after seven years, she joined the James Satterwhite Academy at the Administration for Children's Services of New York City. Goldberg has given a variety of onboarding and child welfare-related trainings, specializing in the areas of LGBTQ, domestic violence and sexual abuse. She has been an adjunct professor at Adelphi University since 2000, after having been a field instructor for MSW students. Goldberg, who has taught in both the BSW and MSW programs, proudly teaches all the curriculum courses except research, but has focused on social policy courses. She became a Licensed Clinical Social Worker in 2004, completed a Hearst Foundation Fellowship in Child Abuse and Maltreatment in 2012, and is a proud member of the National Association of Social Workers and the International Association for Social Work with Groups.
Deborah A. Leib, MSW '00, who has been an adjunct professor in the Adelphi University graduate program for nine years and is also an alumna, has vast experience as a clinical supervisor working with a variety of professionals, including psychotherapists, psychologists and nurse practitioners. A clinical supervisor both privately and with a variety of agencies, such as The Center for Psychotherapy, Educational Alliance, and Central Nassau Guidance and Counseling Services, Leib has a Seminar Training in Field Instruction (SIFI) certificate from New York University and supervised baccalaureate and master's degree-level social work internships from five universities. She received extensive training at the Center for Modern Psychoanalytic Studies, Louis Ormont, PhD's Center for Group Studies and the Sweet Institute. This affords the utilization of a myriad of treatment modalities and cognitive behavioral modification techniques, psychodynamic and psychoanalytic.
In addition to her clinical training, Leib was the director of programs for the Sol Goldman Jewish Community Center in New York City. Along with a plethora of responsibilities, that role required that she work on outreach programs for the community, implement fundraisers and supervise 20 directors of diverse departments. She worked with PRIDE Site, a short-term, goal-based and long-term group of substance use and court-mandated populations. In addition, she worked in downtown Manhattan during 9/11 and volunteered to be part of Project Liberty, where she received a letter of appreciation/commendation from Gov. George Pataki. Leib continues her private practice and community outreach activities.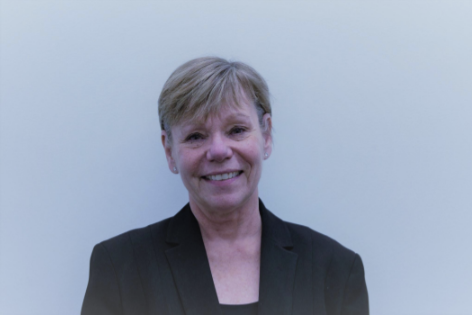 Carol A. Lucas, MSW '02, PhD '13, is a New York State-licensed clinical social worker and the director of counseling and support services at Adelphi University. As part of her executive duties, she is responsible for the overall administration and management of the Health and Well-Being Outreach Program, the Student Access Office and the Student Counseling Center, which includes psychiatric services and drug and alcohol programs. Dr. Lucas is also a senior adjunct professor in the Adelphi School of Social Work and a private practicing feminist clinician. She holds a Bachelor of Science from the New York Institute of Technology, and a master's degree and PhD in social work from Adelphi. In addition to teaching across the curriculum in the School of Social Work, she provides on- and off-campus training workshops focusing on various topics, such as diversity and oppression, affirmative practice with LGBTQ+ persons, feminist therapy, coping with stress, interpersonal relationships, working with challenging clients, and vicarious trauma and compassion fatigue. Dr. Lucas is an active member of the National Association of Social Workers, the American Association of University Women, the American College Health Association, the Association of University and College Counseling Center Directors, and the New York State Society for Clinical Social Work. She has a solid background in clinical practice and program management and administration. She also has a strong interest in women's issues; life-span transitions; working with LGBTQ+ communities; psychosocial correlates of students' psychological, emotional and sexual relationships and well-being; health and recovery; program development; and campuswide policies for promoting student resiliency and supporting mental health.
Clinically, Dr. Lucas has expertise in working with clients around issues of substance use, anxiety and mood disorders, sexism, homophobia, identity development, sexual violence and other trauma, psychological first aid, relationship issues, and difficulties that impact quality of life and social functioning. Her philosophical and theoretical orientation is as a feminist therapist and critical theorist. Her practice includes multiple culturally informed and developmentally appropriate long- and short-term therapeutic modalities such as acceptance and commitment therapy (ACT), affirmative practice, cognitive behavioral therapy (CBT), narrative therapy, motivational interviewing, strategic and solution-focused therapy, psychodynamic therapy, and other intervention strategies.
Mary Mantilla, MSW '04, received her bachelor's degree from Binghamton University and then chose to abandon a lucrative career in philosophy to earn an MSW at Adelphi University. She has worked in hospice and palliative care for the majority of her career, first at Hudson Valley Hospice, then as part of a team that established a hospice and palliative care program within the VA Hudson Valley Health Care System. She created a standard operating procedure at the Veterans Administration for memorializing veterans who pass away at the units and provided bereavement services to staff. She has a deep interest in the moral injury sustained by combat veterans (including drone operators), and its impact on the dying process. Most recently, she has been specializing in the treatment of individuals who have experienced late pregnancy stillbirth and individuals who have experienced trauma, loss, grief and chronic illness.
Since graduating, Mantilla has engaged in a number of post-master's trainings, including expressive arts therapies and the Smith College Palliative and End-of-Life Care Certificate program, HeartMath trauma training and Eye Movement Desensitization and Reprocessing (EMDR). A longtime member of the National Association of Social Workers (NASW), she will return to Adelphi in Fall 2022 to pursue a PhD in social work. Mantilla is now in her 11th year of teaching at Adelphi, focusing on the foundation practice sequence and all the advanced practice courses. She also teaches the social policy sequence, but finds it more difficult to make students laugh in these classes. Ever interested in unlocking trauma through the use of activity, she runs, quilts and weaves in her spare time—often bringing these creative pursuits to therapy.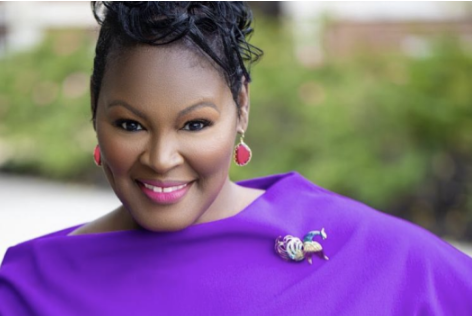 Bernadine Waller, MA '10, PhD '21, is a nationally recognized leader in intimate partner violence research. She is an award-winning National Institute of Mental Health (NIMH) T32 Research Fellow in the Department of Psychiatry, Division of Epidemiology at Columbia University Irving Medical Center and New York State Psychiatric Institute. Her research examines the intersections of intimate partner violence, help-seeking and mental health, with a specific focus on Black women.
Dr. Waller's groundbreaking, nationally lauded research is transforming the landscape of domestic violence service provision. Her latest NIMH-funded study developed three emergent theories that explicate help-seeking among African American women. Her scholarship was used to help shape the reauthorization of the Violence Against Women Act and is currently being used by the New York City Mayor's Office to Combat Domestic and Gender-Based Violence. She has been a subject matter expert in The New York Times and The Atlanta Journal-Constitution and has written op-eds for Newsday and HuffPost. Her TEDx Talk "Hindered Help" illuminates the barriers that prevent Black women from securing immediate crisis assistance and is part of the required curriculum at several universities across the country. Dr. Waller is a scholar-clinician who has taught in academia for more than 12 years. A testament to her investment in the next generation of scholar activists was winning the 2020 GADE (Group for the Advancement of Doctoral Education in Social Work) Award for Teaching in Social Work. She is a member of the Women's Council, a subcommittee of the Council on Social Work Education, and a member of the Research Capacity Development Committee of the Society for Social Work and Research. Dr. Waller earned a Doctor of Philosophy in social work as well as a Master of Arts in mental health counseling from Adelphi University, as well as a Bachelor of Arts in journalism, with a concentration in legal studies, from Temple University.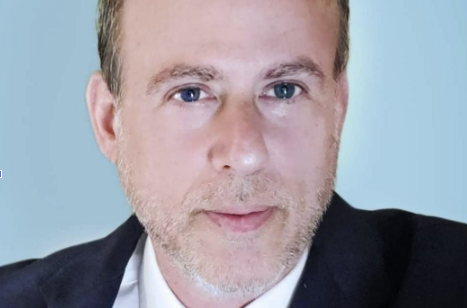 Anthony Zenkus '92 has more than 30 years of experience in the fields of trauma, child welfare and victims' services. As a director at The Safe Center and the Victims Information Center of Suffolk (VIBS), he oversaw programs for survivors of abuse and also for professionals, both regionally and nationally, on the impact of trauma. He has also been keynote speaker and presenter at national and regional conferences. Zenkus has trained more than 1,000 New York State judges on trauma and in 2016 presented a TEDx Talk on the effects of inequality on the developing brains of children. Most recently, he addressed members of the U.S. Senate and House of Representatives in a Congressional briefing on protecting child victims of human trafficking. Zenkus, who has taught in the Adelphi School of Social Work since 2008 and also teaches at the Columbia School of Social Work, has also been an activist and organizer with Occupy Wall Street and involved in the Climate Justice Movement and the Movement for Black Lives coalition.