Parking for Residential Students
First-year and sophomore resident students are required to park their University registered vehicles at the Garden City Pool parking lot (Field No. 9).
Parking Details:
You will be issued a parking decal with a color-coded expiration-year sticker.
You must park at Parking Field No. 9 Monday through Thursday from 7:00 a.m. to 7:00 p.m., but may park on campus on Fridays, Saturdays, and Sundays.
Your parking decal must be secured to the rear bumper (driver's side).
Parking decals are issued to the license plate number on your vehicle registration and you may register up to two vehicles.
Shuttle service will be provided to and from campus, approximately every 15 minutes, Monday through Friday, 7:00 a.m.–11:00 p.m. Pickup and drop-off location are at Post Hall.
Escorts from the Department of Public Safety and Transportation will be provided upon request seven days a week, from 11:00 p.m. to 7:00 a.m., by calling the Public Safety Command Center at 516.877.3511.
Pool shuttle service resumes Sundays at 5:00 p.m.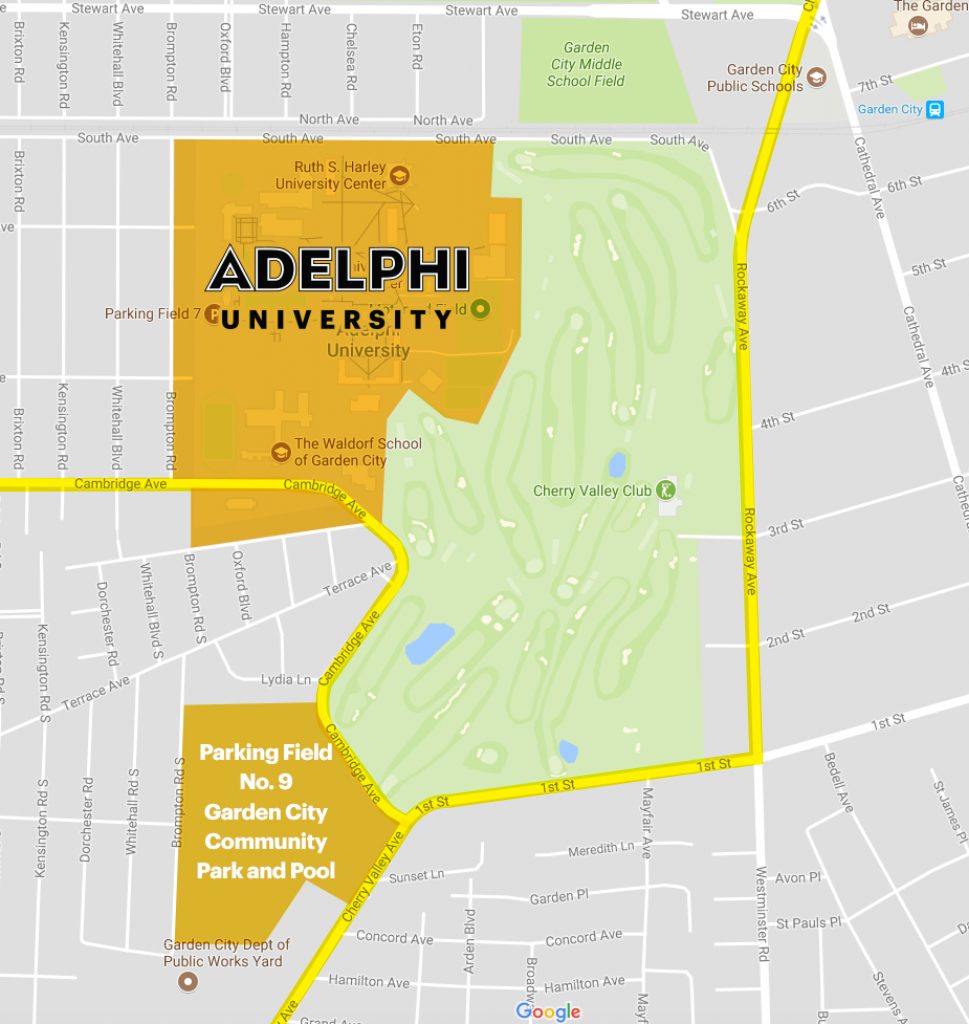 Hours
Regular Semester Hours

Mon: 8:30 am - 4:30 pm

Tues: 8:30 am - 6:00 pm

Wed-Fri: 8:30 am - 4:30 pm

Sat-Sun: Closed

Command Center Hours

Daily: 24-hour coverage