Undergraduate Research Opportunities
Access to exciting and unique undergraduate research opportunities is a major factor to Adelphi alumni success.
Benefits
Benefits of participating in research include:
Discover new career interests
Gain marketable skills useful in many careers
Prepare for graduate school
Improve writing and reasoning skills
Build presentation and visual information skills
Boost confidence in public speaking
Get published in academic journals as an author or co-author
Develop relationships with faculty mentors and other collaborators
Create tangible products (like games or artwork)
Research Opportunities for Undergraduate Students at Adelphi
Adelphi University offers undergraduate students many ways to get involved in research.
Lab and Research Assistant Positions
Students of all majors have a chance to work or volunteer as lab and research assistants in faculty labs. These hands-on experiences might involve collecting, cleaning and analyzing data; performing and observing experiments; and writing and editing reports.
See how one Adelphi lab gives research opportunities to students: The Fareri Lab for Social Neuroscience and Decision-Making.
Travel Study With Faculty Members
Many Adelphi academic programs offer travel-study experiences, some of which are related to their professor's research interests. For example, Michael D'Emic, PhD, an assistant professor of biology, offers a three-credit summer archaeological field course, which takes students out west to dig for fossils.
Class Projects, Independent Study and Service Work
Across disciplines, many Adelphi faculty members create coursework and class activities around research initiatives. This hands-on experience broadens students' understanding of a topic, while allowing them to see the issue being tackled in action. Students in majors of all kinds also can enroll in an independent study course, which often revolves around a research project.
Special Undergraduate Research Programs
Undergraduate research happens in many areas across Adelphi. Some academic departments have created formal programs around the idea of scholarship, and our career services team also offers students a chance to gain research experience through internships and a special fellows program. These are a few examples of programs that provide support and encouragement for undergraduate research.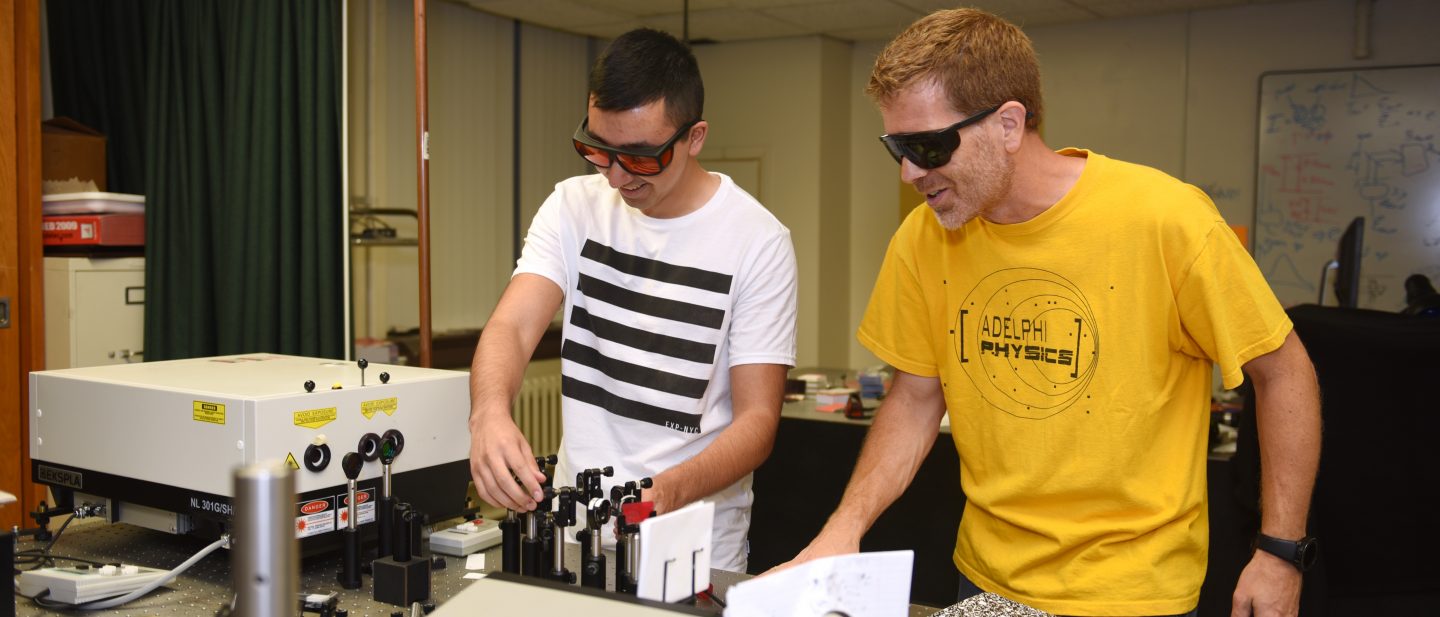 National and International Scholarship and Fellowship Opportunities
These highly competitive awards can provide opportunities and support during your studies.
Office of Undergraduate Research and Creative Works