The Physics Club and the Pandemic
In response to the current pandemic, we have all had to adapt—including Adelphi's extraordinary Physics Club. The pandemic has affected both the responsibilities of the club's leadership and the activities performed in the club. To understand exactly what these effects are, I was fortunate enough to interview its president and former public relations officer, Katie G, and ask her about it.
Katie's responsibilities as president involve orchestrating events for the club. Now, because of restrictions on the number of in-person participants at club meetings and social distancing regulations implemented due to COVID-19, the complexity of Katie's job has grown. When planning events, she not only must consider the regulations imposed for the sake of limiting the spread of the virus, but also the health and safety of the club members. This has had the effect of forcing most of the Physics Club meetings to play out over Zoom—meetings like Physics Jeopardy, which traditionally would take place in person. In person, it is easy to take your team aside and discuss the answer to a question; but on Zoom, teams had to be sent into breakout rooms depending on the question asked—adding to the complexity of running such a meeting.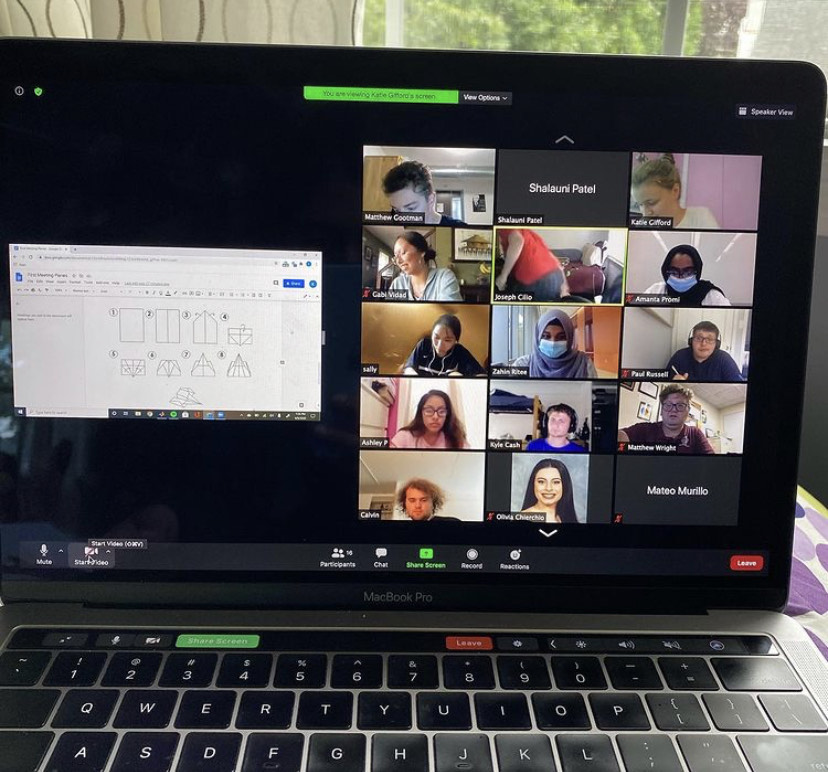 A concern that Katie shared with other Physics Club leaders was regarding the toll that not meeting in person would have on the tight-knit familial nature of the club that has existed in years prior. Thankfully, the camaraderie of the club persists, contrary to the fears of the club's excellent leadership. The Physics Club prevails, proving that adapting to the pandemic does not mean losing to it.
Other Interesting News About the Physics Club
This year the Adelphi Physics Club event "Labs for Kids" was honored with a 2020 Inspiring Program in STEM Award from INSIGHT Into Diversity Magazine.
Join the Club: The Benefits of Getting Students Involved With Departmental Clubs by Matthew Wright
Carissa Giuliano's poster selected as an Award-Winning Presentation at the AAPT meeting in January.
Look forward to the 2021 Alumni Night.