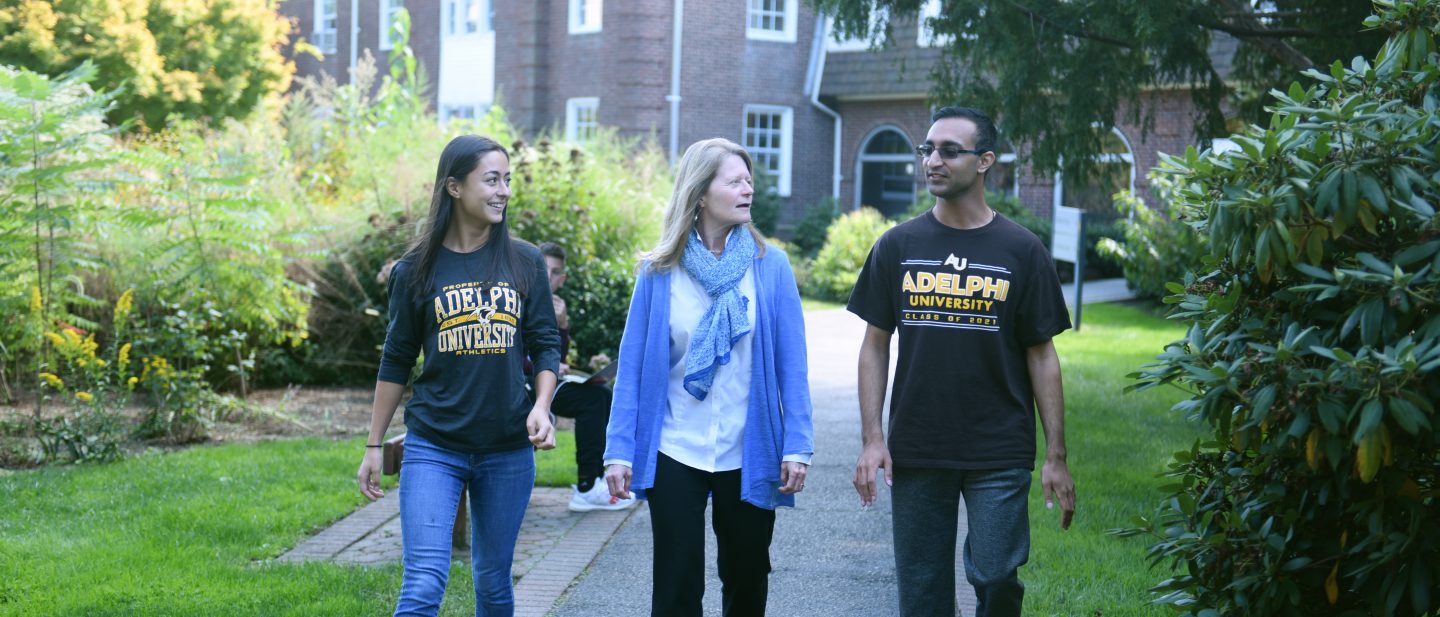 Honors College Course Requirements
While our students take the Honors College courses enthusiastically, these requirements are not "extra work."
While taking these engaging classes, Honors College students also satisfy the University-wide general education requirements. In addition to the central three-stage progression of courses—core courses, three advanced seminars, and the Honors thesis—Honors College students also take:
The Art and Craft of Writing: an introduction to college writing
Three history classes: can focus on Western Civilization, World Civilization or Art or Music History; these courses help students to become informed about the empires, political regimes, and social and cultural achievements of past peoples
Three cultural events each semester: the Honors College will subsidize tickets for the students to attend an array of cultural events and performances in New York City, but also encourages students to seek out events themselves on campus, on Long Island or in NYC
International Competency Requirement:

 will increase students' exposure to and familiarity with the products, practices and perspectives of civilizations and communities beyond the United States.

Two science classes with a lab component: students learn via scientific method about hypothesis formation and testing, as well as the process of revision and outcome evaluation.
Learn more about Honors College requirements and semester sequence.