Liberal Arts Learning for Honors Students
Experience the Honors College at Adelphi University.
Honors colleges and programs exist at a great many institutions of higher education. They often offer excellent educations at a reasonable cost. This weeklong program will introduce you to the Honors College experience at Adelphi University, which is grounded in two-year-long interdisciplinary great ideas seminars.
You will participate in small-group conversations in which you will discuss important questions and read seminal texts. In these seminars, you will be challenged to improve your critical thinking and hone your communication skills. You will also engage in workshops that focus on what honors colleges seek in their applicants, how to create a meaningful intellectual pathway through college regardless of your major, and how to craft a thoughtful college essay. You will:
Explore the theme of "Five Big Questions," collectively addressing: What is justice? What is difference? What is art? What is ethical leadership? What are the borders between humanity and technology?
Read classic texts and reflect on great thinkers' work as you consider the relationship of the five Big Questions to 21st-century society.
Spend time in NYC visiting the Metropolitan Museum of Art and attending a Broadway show related to class themes.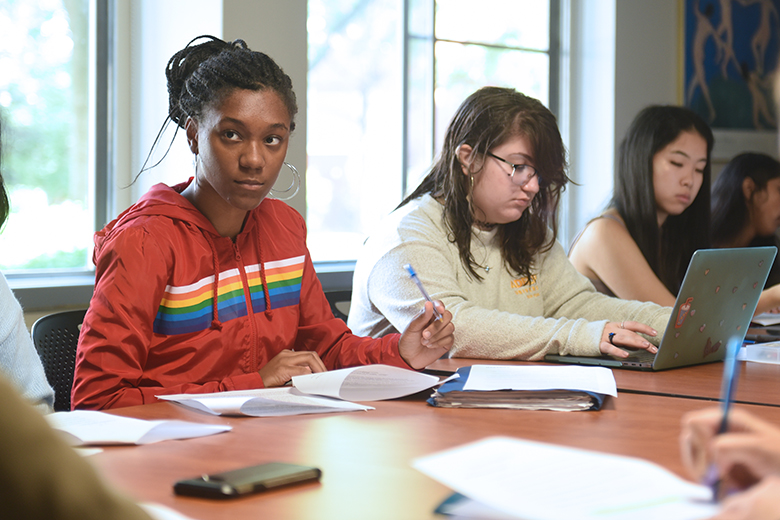 Office of High School and Pre-College Programs