Digital Video and Drone Technology
Shoot and edit your own short film, and develop your skills in drone videography!
In this course, you will be introduced to the basic methods, theories and processes of "movie image-making" using a variety of moving image media, including drone technology. You'll start the course off by learning how to tell a "story" since it is the backbone of all film, video, and media productions, and then deep dive into the technical basics of production and post-production. You will:
Understand the basics of creating and overseeing video production, operating video equipment, and using digital editing and video elements.
Learn about drone technology and it's applications, and develop your skills in drone photography and videography.
Show off your skills as a storyteller and filmmaker by shooting, editing, and directing a short documentary on a subject of your choice.
Visit NBC University Studios and the Museum of the Moving Image in NYC!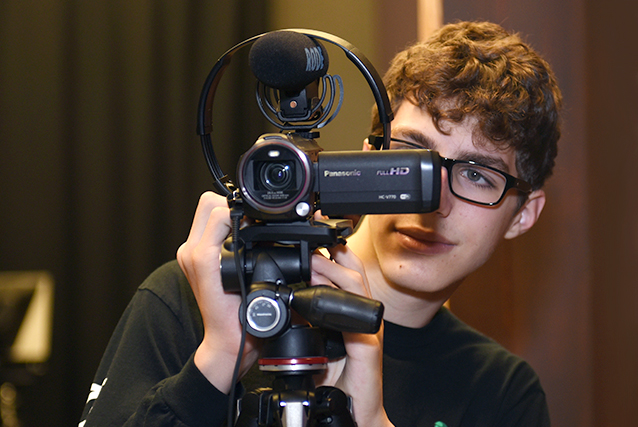 Office of High School and Pre-College Programs