Learn about the School of Education's namesake, Ruth S. Ammon and her daughter.
Ruth S. Ammon '42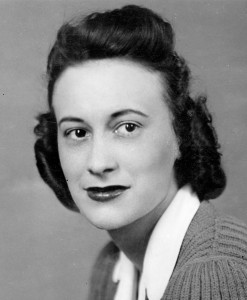 Born in 1919, Ruth S. Ammon '42 was a gifted second-grade teacher and an inspiration to her daughter, Adelphi University Trustee Carol A. Ammon. "My mother gave me the courage to set my aspirations high," said Ms. Ammon. "She always helped me and all her students achieve their best. My family is ever grateful to Adelphi for shaping such a rewarding and successful teaching career." With the Ammon gift, Adelphi has established the Ruth S. Ammon Chair in Childhood Education, the first fully endowed faculty chair in the School of Education, which will support a distinguished faculty scholar and teacher. The Ruth S. Ammon Scholarship Endowment will support undergraduate and graduate scholarships for education students. Additional funding from the gift will support campus enhancements. "The Adelphi University Ruth S. Ammon School of Education will continue to set precedents in preparing leaders and educators who challenge, inspire, and change the world. Each day over 100,000 New York State school children, and numerous others across the country, from the suburbs to the inner-city, are taught by Adelphi graduates." said former Adelphi University President Dr. Robert A. Scott.
Carol Ammon MBA '79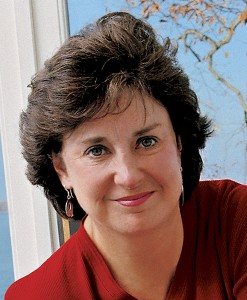 Carol A. Ammon is founder and former chairman of Endo Pharmaceuticals, Inc. and a member of the University's Board of Trustees. After a 23-year career in the pharmaceutical division of E.I. du Pont de Nemours and Company, Ms. Ammon led a management team in the 1997 buy-out and founding of Endo Pharmaceuticals. In 2000, Endo became a publicly traded company, with market leadership in pain management. Today, Endo Pharmaceuticals, based in Chadds Ford, PA, is engaged in the research, development, sale, and marketing of branded and generic pharmaceuticals to treat and manage pain. Ms. Ammon was named CEO of the Year in 2004 by the Eastern Technology Council, and received the 2003 Greater Philadelphia Ernst & Young Entrepreneur of the Year Award in the Health Sciences category. More recently, Ms. Ammon won the 2005 Paradigm Award, the Philadelphia region's most prestigious award for businesswomen. Ms. Ammon is a director, trustee, and Chairman of the Christiana Care Health System of Delaware, and holds a seat on the boards of Adelphi University and the Hagley Museum. She is an adjunct professor at the University of Delaware Alfred Lerner College of Business & Economics and is also a member of the Harvard Business School Healthcare Initiative Advisory Board. Ms. Ammon received her MBA from Adelphi University in 1979; the Ruth S. Ammon School of Education is named in memory of her mother, who received her teaching degree from Adelphi in 1942.