July 2020
Dear Students and Families,
I congratulate you on completing a challenging spring semester, and I am delighted that you will be returning to continue your studies with us. I am confident that our small classes, innovative approach to education, and creative opportunities for learning and career training will continue to deliver an exceptional educational experience.
Each year, the University carefully considers how best to support our students' success. This year, the national emergency declared because of the COVID-19 pandemic dictated a need for even greater resources as we faced a mandated shift to remote learning. Despite the investment in technology and services that was necessary to accomplish this, we have carefully considered ways to minimize our tuition rate increase for the upcoming academic year. We have held the increase for undergraduates to 3.5 percent and for most graduate programs to 2.75 percent. In addition, we have frozen University, technology and library fees at the 2019-2020 rates. All educational and support services will continue to be offered, utilizing a combination of in-person, telephone and web-based platforms.
We are sensitive to the fact that the current pandemic has had unexpected financial impacts on many Adelphi students and families. In light of this, we have adopted a number of new, flexible financial policies to help our community members. For example, we have permitted students with outstanding balances to register for fall; we have provided additional payment plan options to allow students and parents additional time to settle their account balances; and we are waiving late fees on tuition payments through October 15, 2020.
Adelphi continues to develop new programs and services to help our students meet the challenges of an ever-changing world. We have added relevant new academic programs in areas such as business analytics, environmental science and ethics, and public policy. We launched the new Innovation Center, which is providing experiential learning opportunities to students across many majors, even during the pandemic, and we continue to maintain our 10:1 student-to-faculty ratio and to keep our class sizes small.
Adelphi continues to be recognized for excellence in higher education. In 2020, our University earned five Best College badges from U.S. News & World Report. We were ranked a Best College nationwide in the National Universities category, recognized as a Best College for First-Year Experiences and Best Performer for Social Mobility for low-income students, named a Best Colleges for Veterans and a Best Value School overall. Also in 2020, Adelphi's Robert B. Willumstad School of Business  part-time MBA program, and our Social Work, Nursing, Speech-Language Pathology, Psychology and Clinical Psychology programs, were named to the U.S. News & World Report 2020 Best Graduate Schools list. The Wall Street Journal/Times Higher Education has also ranked Adelphi a Top U.S. College once again in its 2020 rankings.
Most importantly, this year, Adelphi expects to award more than $89 million in scholarships and grants to its students.
In the event that public health circumstances mandate a shift to entirely remote learning, living and teaching during the 2020-2021 academic year, Adelphi University will continue to conduct classes, exams, programs and services utilizing a combination of technology-based platforms. Education and activities will continue and there will be no refunds issued for tuition, fees, or room and board. However, as noted in our fall restart email, resident students will have prorated charges for room and board to reflect the early semester departure following Thanksgiving.
Please visit our website for more details about our  tuition, fees and room rates for the 2020-2021 academic year and to get information about financial aid opportunities. For questions and comments about our 2020-2021 tuition, please write to billing@adelphi.edu.
Thank you,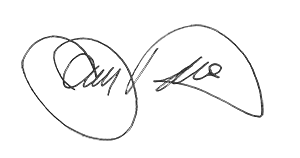 James J. Perrino
Executive Vice President of Finance and Administration